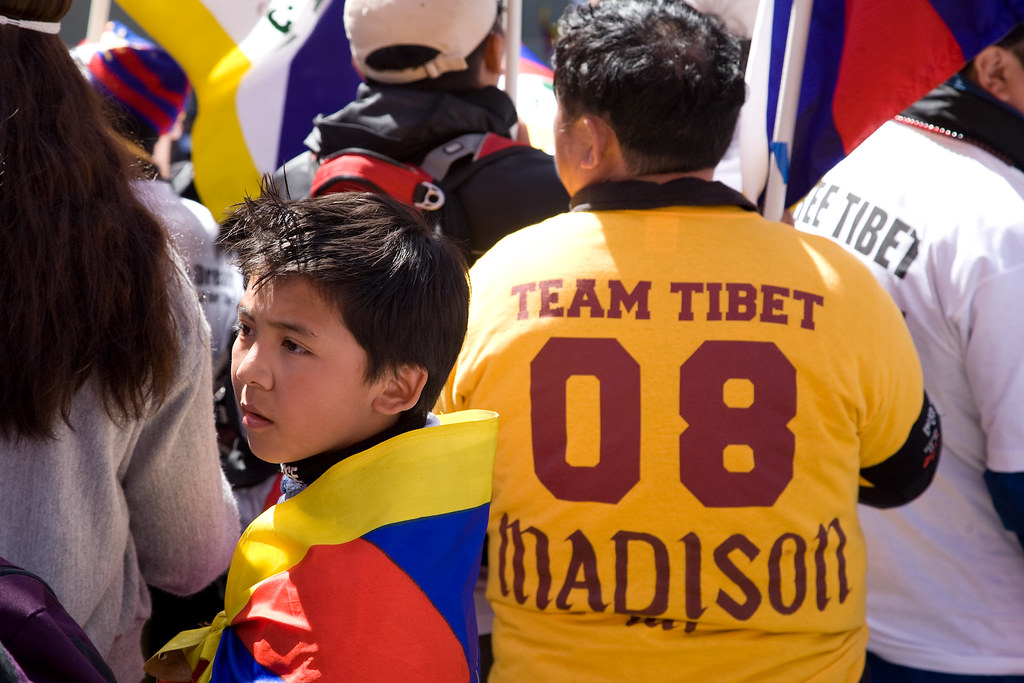 Welcome to SF Team Tibet. Read the Frequently Asked Questions, for background information, and check out Phayul Headlines for Tibetan News headlines, or Phayul Latest News for Tibetan News summaries. Like Tibetan music? Check out Radio Phayul, in various streaming formats. Got photos to share from one of the events? Email them to sfteamtibetphotos@gmail.com.
If any of this interests you, give us a shout. And be sure to take a few minutes, and sign our online petition to Mayor Newsom. We'd appreciate your financial support, too.
Come, March with us to HELP STOP the Chinese Government from any more acts of terror in Tibet. March 10th, 2008 is the 49th anniversary of the Tibetan national uprising against the illegal and violent occupation of Tibet by the Chinese Communist Army. Over One Million Tibetans have been killed by Chinese after their invasion. Tibetans and their supporters worldwide will be commemorating this day with non-violent protest and demonstrations. We will also march to protest the 2008 Beijing Olympics and its Torch coming to San Francisco on April 9, 2008.
March 10, 2008 Program:
9:00 – 10:00 am: Berkeley City Hall (Flag raising ceremony)
10:00 – 10:30 am: March to Bart Station (leave for Civic Center, San Francisco)
11:00 – 12:30 pm: Demonstration/Speeches at San Francisco City Hall
12:30 – 1:00 pm: March to Chinese Consulate
1:00 – 3:00 pm: Demonstration/Speeches at Chinese Consulate
3:05 – 4:30 pm: March to Portsmouth Square
4:30 – 5:00 pm: Chanting/Speeches/Praying at Portsmouth Square
5:00 – 5:30 pm: March to Union Square
5:30 – 6:30 pm: Candle Light Vigil
More Info at:
www.freetibetmarch.org
www.xb2008.org
Bay Area friends of Tibet
Committee of 100 for Tibet
San Francisco Regional Tibetan Youth Congress
Students for a Free Tibet
Tibetan Association of Northern California